About Paul Angone and Team
Millennial Expert | Dynamic Speaker | Best-Selling Author | Cutting-Edge Consultant through Millennial Mapping | Master Story-Teller
"Like advice from a wiser, funnier, older brother…Paul Angone's been there, done that, and wants to save you some pain and trouble." – Seth Godin, NY Times Best-Selling Author
Paul Angone is one of the leading voices in the nation to, and for, the Millennial generation.
He is the best-selling author of the new book 101 Questions You Need to Ask in Your Twenties: (and let's be honest, your thirties too),  101 Secrets For Your Twenties and All Groan Up: Searching For Self, Faith, and a Freaking Job!, a sought-after national keynote speaker for corporations and keynote speaker for colleges and universities, and the creator of AllGroanUp.com, which has been read by millions of people in 190 countries.
Paul is also an organizational consultant, trainer, and Millennial influencer who specializes in helping companies attract, retain, develop, and harness the best strengths of the Millennial generation. Paul has been honored to work with amazing companies like Intel Security, Wells Fargo, and Aflac through speaking engagements and Millennial influencer branding and awareness campaigns.
With over 10+ years writing, speaking, and engaging Millennials, plus a master's degree in Organizational Leadership, Paul also has created a cutting-edge proprietary process to assist organizations in attracting, retaining, and motivating the younger workforce, called "Millennial Mapping".
Paul is a media spokesperson on Millennials and has done hundreds of radio, TV, and podcast interviews. Paul frequently contributes, and has been featured, in publications such as Bloomberg, Chicago Tribune, Business Insider, Huffington Post, EntreLeadership, Relevant Magazine, etcera.
If you're looking for someone who can speak to, motivate, and instruct Millennials in a way they'll actually listen, or if you're looking for someone who can help you better understand, attract, develop, retain, and get the best work from Millennials, then Paul Angone might be a great fit for you.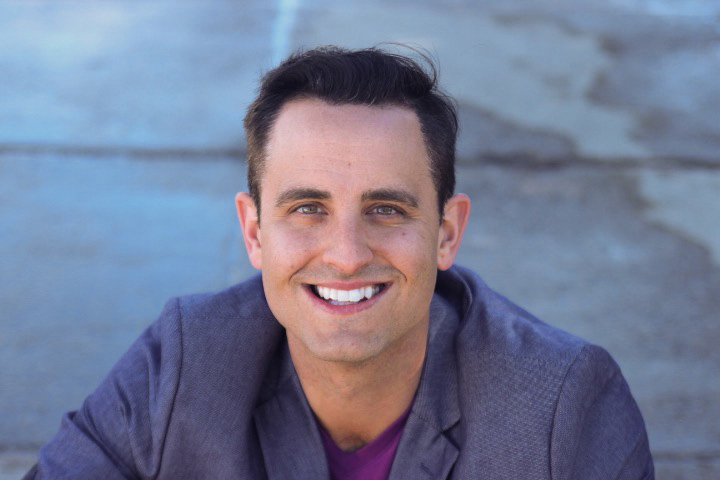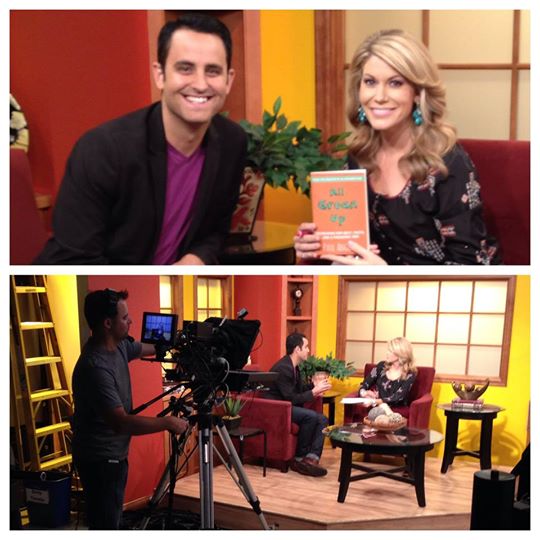 "Paul Angone's workshop was a rocket booster for our apprentices' development!" – Seth Barnes, Jr., Director of the Center for Global Action
Paul knows Millennials – what motivates them, what they fear most, and how to bring out the best in them. He receives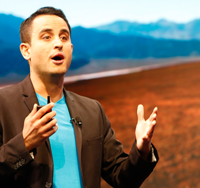 emails every day from Millennials all over the world through his popular website AllGroanUp.com, where they share with him their inner-most thoughts on life, career hopes, bad bosses, and the ways he has inspired them through his blogs or two books.
Paul is also a Millennial himself (just barely). All too often organizations bring Gen X and Boomers in to solve the "Millennial problem," and instantly miss the Millennial mindset, motivators, and authentic connection. However, Paul also knows the extreme importance and value in bridging the generation and gender gap as well. Thus why on Paul's team he brings an additional wealth of expertise with:
Naomi Ramos
Naomi's bread and butter is the finance industry. She worked in the finance industry for over 9 years as a financial advisor with Bank of America/Merrill Lynch, and as an operations manager with a private wealth management office. Naomi understands the complex intricacies of the financial world, as well as the dynamics of millennials in the workplace, women in the workplace, and minorities in the workplace. Naomi received  her CRPC designation, as well her BA degree in Communication Studies. She is series 7 & 66 licensed and has won several eclectic awards such as "Financial Advisor Trainee of the Year" for two years in a row in Pasadena, CA and Miss Azusa 2002. She also studied Behavioral Psychology abroad at Oxford University in England. She is highly motivated, engaging, and brilliant when it comes to creating strategies that work, and is a wife and mother of three equally brilliant and energetic kids.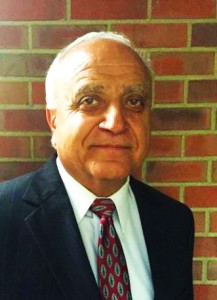 Dr. Louis Angone
With four decades of experience in leadership recruitment, training, development, Dr. Louis Angone (who also happens to be Paul's father) knows how to analyze, design, and implement, positive, productive corporate cultures, and trouble shoot corporate cultures on life-support. Plus, he knows the pains, frustrations, and struggles leaders experience and is a safe space for you to address your own leadership struggles. Currently the CEO of Solomon Group Holdings, LLC and the Co-Founder and Co-Chairman of the Board for AKD ENTERPRISES LLC, Dr. Louis Angone brings a depth, wisdom, and support to bring the best out of leaders and organizations. Plus, the man is funny, having co-hosted a live radio show in Denver as well as performing with his comedic team at the Super Bowl prayer breakfast in Miami. It will only take one conversation for Dr. Louis Angone to bring indispensable support and stability for you.
How can Paul Angone and his team help you? Let's talk...