Paul Angone: High-Energy, Hilarious, and Insightful College Speaker, Millennial Keynote Speaker, and Best-Selling Author
Helping College Students and Graduates Transition and Thrive in the New Economy
"Like advice from a wiser, funnier older brother… Paul's been there, done that, and wants to save you some pain and some trouble."– Seth Godin, New York Times Bestseller
"Thoughtful, hilarious, insightful, and motivational…We'd love the chance to have Paul back here again!" – Maritza Gonzalez, Cal State Fullerton's Mihaylo College of Business and Economics
Keynote and Workshop Topics
5 Secrets For Being Successful in Your Twenties
How College Students and Millennials Transition and Thrive in Today's New Economy
7 Habits of Highly Miserable Twenty-Somethings (and how NOT to become one yourself)
The Secret to Finding Your "Career Signature Sauce" – Uncover Your Unique Ingredients
Schedule Paul Today to Speak at Your Event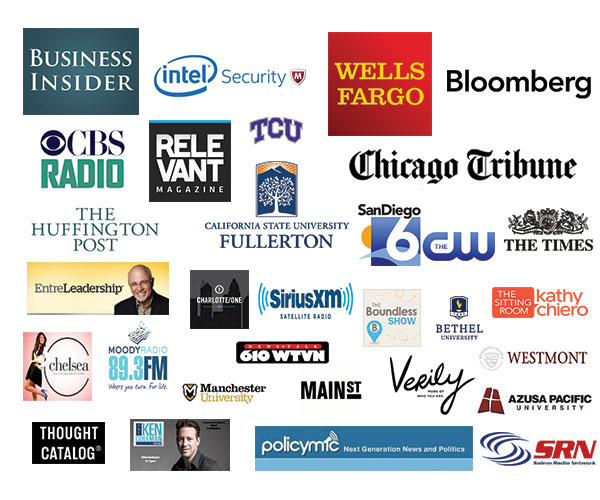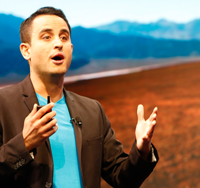 Paul Angone is the voice to, and for, the Millennial Generation.
Paul Angone has a passion for helping college students and graduates successfully navigate the "what now?" of life after college–mainly because he failed so badly at it himself years ago. There is no keynote speaker in the nation with a more spot-on message and engaging delivery for college students and graduates. For the last ten years Paul has reached millions of people in 190 countries at AllGroanUp.com, and through his published books 101 Secrets For Your Twenties (Moody) and All Groan Up: Searching For Self, Faith, and a Freaking Job! (Harper Collins Imprint).  Paul Angone understand the unique challenges and opportunities facing college students today like very few people do and wants to share with your students authentic strategies on how to succeed and thrive in today's new and ever-changing economy. Paul is also a Millennial media go-to appearing on hundreds of radio and TV interviews, while also writing for places like Business Insider, Relevant Magazine, Huffington Post, etcera. He also has his masters degree in Organizational Leadership and works with companies on how to better attract and retain Millennials, so he knows what sets college students apart to land those highly competitive jobs in top companies. Paul grew up in Denver, Colorado and currently lives in San Diego, CA with his wife and two daughters.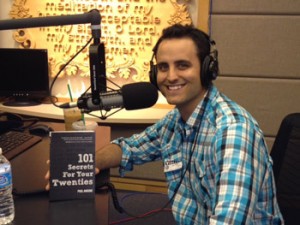 What More People are Saying About Paul Angone's Speaking:
"Paul's witty and entertaining keynote was the perfect kickoff for our event." – Jenny Reitz, TCU Career Services
"Paul's presentation was insightful, funny, and easily engaged an audience of over 600 undergraduates. It was a fantastic kick-off for our annual Career Expo and students continued talking about his tips and stories well after the event." – Elizabeth Bushnell, Director of Career Services, Manchester University
"Paul Angone's workshop was a rocket booster for our apprentices' development!" – Seth Barnes, Jr., Director of the Center for Global Action
"Paul is a hilarious and insightful speaker. We've produced dozens of events with keynotes and Paul was by far one of the most engaging."– Emily Miethner, Founder, President, FindSpark
"As a college pastor, I am responsible for more than 80 chapels a year, many of which include guest speakers. Some speakers stand out more than others, and only a few we want to come back again and again. We want Paul Angone to come back! Paul is a gifted story-teller, but he does more than tell a great story – he conveys great truth and wisdom as he does." – Ben Patterson, Campus Pastor, Westmont College
"Paul has the ability to express the heart and angst of the Millennial Generation with humor, insight, and a healthy bit of irreverence. He is a great guest and if you're looking to speak to Millennials and their parents in an engaging, entertaining way, you need to have Paul on your show." – Kathy Chiero, Host of The Sitting Room
Did you do something different with your hair today? It looks amazing. Let's talk about it...