"Paul is so passionate about the millennial generation and it comes through in his speaking and when engaging 1:1 with people…We look forward to future engagements with Paul."
Regan Ogner
Keynotes and workshops for talent acquisition, managers, sales, and executive leadership:
Secrets to Leading, Engaging, and Retaining the Next Generation
Strategies to Selling Across Generations 
Communicating Across the Generation Gap
You're Marketing to Millennials all Wrong 
Keynotes, workshops, and training topics directed to Millennials to help them work better in the workplace
5 Strategies to Be More Productive and Resilient at Work
7 Habits of Highly Miserable Millennials (and how not to become one)
How to Find Your Career Signature Sauce
Communicating Across the Generation Gap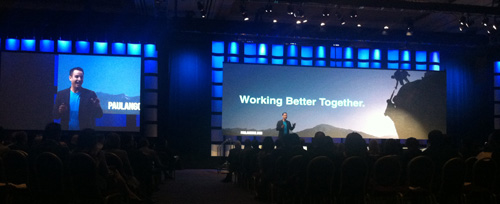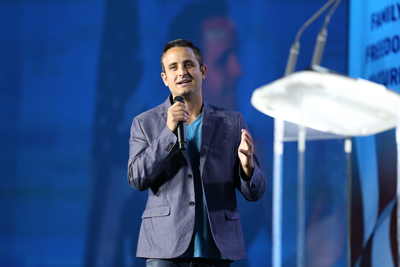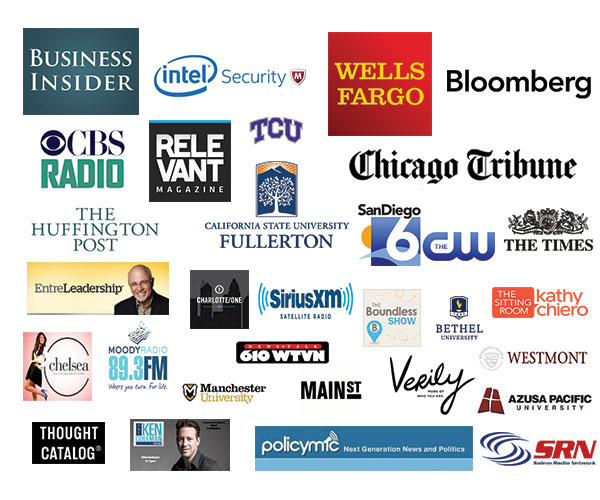 More About Paul Angone: Engaging, Funny, and Impactful Keynote Speaker and Corporate Trainer
There is no keynote speaker in the nation with a more spot-on message and engaging delivery to help companies and Millennials work better together. Paul Angone knows Millennials — what motivates them, freaks them out, makes them want to work harder and longer, and what has them desperately searching to leave. In a masterful, engaging way Paul works as a translator, speaking to Millennials in a way they'll actually listen and speaking about Millennials in a way that is true, easy to understand, and informative.
Why Paul Angone?
For the last ten years Paul has created targeted, insightful content that has reached millions of people in 190 countries at AllGroanUp.com, and through his published books 101 Secrets For Your Twenties (Moody) and All Groan Up: Searching For Self, Faith, and a Freaking Job! (Harper Collins Imprint).  Paul is a Millennial media go-to appearing on hundreds of radio and TV interviews, while also writing for places like Business Insider, EntreLeadership, Relevant Magazine, Huffington Post, etcera. He also has his masters degree in Organizational Leadership and assists companies in doing a better job engaging, developing, and retaining Millennials through a proprietary process he created, called "Millennial Mapping".
Strategically and effectively engaging and developing Millennials in your organiation, is not an option, it's a necessity.
Unless you don't want your organization to be relevant, or existent, in five years. Then grab a cold one and let's forget this conversation ever happened. If you do want to be around and thriving, then let me ask you this question below:
What grade would you give your organization for attracting, developing, and leading the next generation?
Not sure? Let me ask you some questions:
Do you know how to speak Millennial? Do you know what Millennials are struggling with? What they fear most? What motivates them? What breaks their heart? What gets them excited? What gets them working hard with unbridled passion and creativity? We do…
Do you feel there is a generational, trust gap in your organization that feels miles apart?
Do you know what are the main reasons a Millennial will leave your organization? (might be kind of important to know)
Do you know how to lead in a way that Millennials will actually want to follow?
Do you need someone to come and give your younger employees tools on how to be more productive and valuable for your organization?
If you answered yes to any, or all, of these questions, Paul Angone can customize, personalize, and deliver an engaging keynote, workshop, or training to help you meet the demands and goals of your organization in helping generations work better together. Paul helps older generations understand Millennials better to lead them more effectively, while also giving Millennials in your organization tools and strategies for working better, harder, and with more consistent motivation. We will help your Millennials harness their strengths, while getting "old school" with their values — helping create gritty, humble, perseverant, and resilient followers, and future leaders.
What people are saying about Paul Angone:
"Like advice from a wiser, funnier older brother… Paul's been there, done that, and wants to save you some pain and some trouble." – Seth Godin, New York Times Bestseller
"Paul Angone understands this generation like few people I know." – Jim Burns, PhD, President of HomeWord
"Paul Angone's workshop was a rocket booster for our apprentices' development!" – Seth Barnes, Jr., Director of the Center for Global Action
"Paul is a hilarious and insightful speaker. We've produced dozens of events with keynotes and Paul was by far one of the most engaging." – Emily Miethner, Founder, President, FindSpark
"Paul has the ability to express the heart and angst of the Millennial Generation and connect with them with humor, insight, and a healthy bit of irreverence. If you're looking to speak to Millennials in an engaging, entertaining way, you need Paul Angone." – Kathy Chiero, Host of The Sitting Room
Email Paul Angone Directly to Check Availability and to Connect