"If you're a twentysomething, or if you want to help a twentysomething, you need Paul Angone."– Megan Alexander, TV correspondent, Inside Edition
"Paul has the ability to express the heart and angst of the Millennial Generation with humor, insight, and a healthy bit of irreverence. He is a great guest and if you're looking to speak to Millennials and their parents in an engaging, entertaining way, you need to have Paul on your show." – Kathy Chiero, Host of The Sitting Room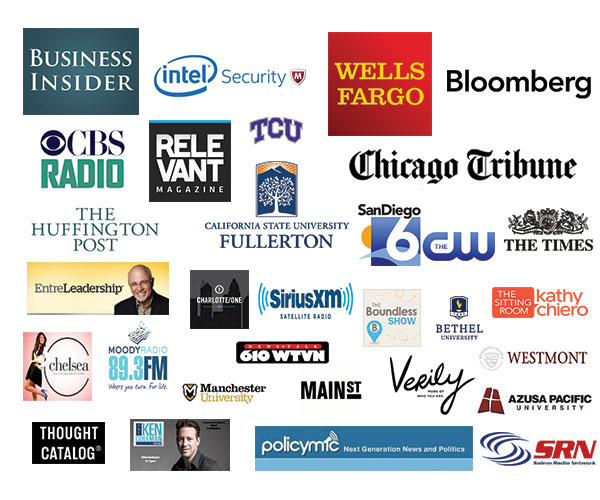 "Like advice from a wiser, funnier older brother…Paul's been there, done that, and wants to save you some pain and some trouble."– Seth Godin, New York Times Bestseller
Paul Angone is one of the leading experts in the nation on the Millennial Generation, and brings a unique blend of passion, hilariousness, and insight to captivate audiences like few can – whether on TV, radio, or speaking on stage.
For an interview or information on spokesperson and sponsorship information, contact Paul Angone (An – Go – Knee) directly at: 
EM: paul@allgroanup.com | PH: 720-985-3142 | @PaulAngone 
View press kit show sheet – Paul Angone
View possible interview questions 
Paul Angone Bio
Paul Angone is one of the leading experts in the nation on the Millennial Generation. He is a national speaker, organizational consultant, the best-selling author of 101 Secrets For Your Twenties and All Groan Up: Searching For Self, Faith, and a Freaking Job!, and the creator of AllGroanUp.com, which has received millions of views from 190 countries. Paul also has his master's degree in Organizational Leadership and helps companies attract, engage, and retain Millennials through a proprietary process he created called Millennial Mapping. Paul's work has been featured in Bloomberg, Forbes, the Chicago Tribune, and Business Insider and he has worked with companies such as Intel Security, Wells Fargo, and Aflac. He lives in Denver with his wife and three kids. Visit him at allgroanup.com, paulangone.com, and follow him on Twitter @PaulAngone.
Paul Angone (an – go – knee), author of All Groan Up and 101 Secrets For Your Twenties, Tells Your Audience:
Tips and strategies for feeling at home in your "groan up" pants that are relatable to all ages.
Statistics that will shock your audience about the challenges facing Millennials.
3 common reasons college graduates are failing to launch into the real world, and what parents, leaders and Millennials can do to help cushion the crash.
One simple and fun trick twentysomethings can do to get a job, and/or leverage their crappy job into something that smells better.
3 lies Millennials believe that are holding them back
Why 97% of Millennials suffer from what Paul has termed The New OCD – Obsessive Comparison Disorder. What is it, why it's so harmful, and how you cure it.
The #1 thing Millennials fear the most.
Why twentysomethings are struggling to become adults.
3 tips for effectively leading, engaging, and parenting Millennials that they'll never tell you.
The ONE THING twentysomethings are searching for more than anything else…
The absolute worst thing that can happen to you in your 20s and how to avoid it.
7 crucial questions every twentysomething needs to be asking to be successful.
The biggest danger affecting the lives of twentysomethings today.
Plus…he can lightening round many more secrets for being successful in your twenties that NO ONE else is talking about.