About Paul Angone
Gen Z and Millennial Expert | Dynamic Keynote Speaker | Best-Selling Author | Powerful and Entertaining Story-Teller
"Like advice from a wiser, funnier, older brother…Paul Angone's been there, done that, and wants to save you some pain and trouble." – Seth Godin, NY Times Best-Selling Author
Paul Angone is one of the leading voices in the nation on getting generations to work better together.
He is the best-selling author of the new book 101 Questions You Need to Ask in Your Twenties: (and let's be honest, your thirties too),  101 Secrets For Your Twenties and All Groan Up: Searching For Self, Faith, and a Freaking Job!, a sought-after national keynote speaker for corporations and keynote speaker for colleges and universities, and the creator of AllGroanUp.com, which has been read by millions of people in 190 countries.
Paul is also an organizational consultant, trainer, and Millennial influencer who specializes in helping companies attract, retain, develop, and harness the best strengths of the Millennial and Gen Z generations. Paul has been honored to work with amazing companies like Intel Security, Wells Fargo, and Aflac through speaking engagements and Millennial influencer branding and awareness campaigns.
Paul also has created a cutting-edge proprietary process to assist organizations in attracting, retaining, and motivating the younger workforce, called "Millennial Mapping".
Paul is a media spokesperson on the unique challenges facing the Gen Z and Millennial generations, and has done hundreds of radio, TV, and podcast interviews. Paul frequently contributes, and has been featured, in publications such as Bloomberg, Chicago Tribune, Business Insider, Huffington Post, EntreLeadership, Relevant Magazine, etcera.
If you're looking for someone who can speak to, motivate, and instruct the next generation in a way they'll actually listen, or if you're looking for someone who can help you better understand, attract, develop, retain, and get the best work from today's young professionals, then Paul Angone might be a great fit for you.
Paul knows this generation – what motivates them, what they fear most, and how to bring out the best in them. With over 10+ years writing, speaking, and engaging Millennials, plus a master's degree in Organizational Leadership, Paul brings a wealth of knowledge to help you and your company better lead, engage, communicate with, and retain the next generation.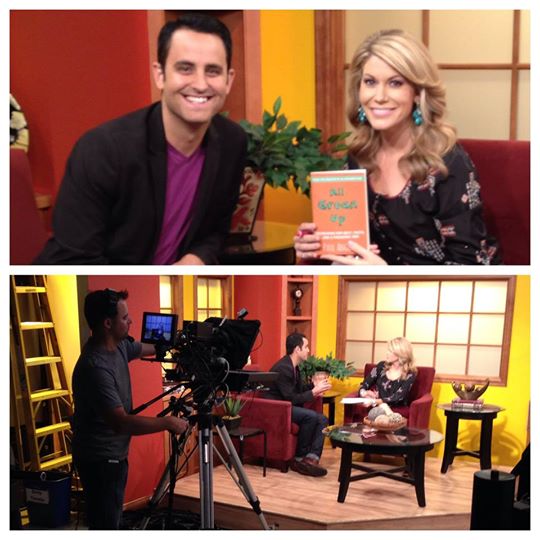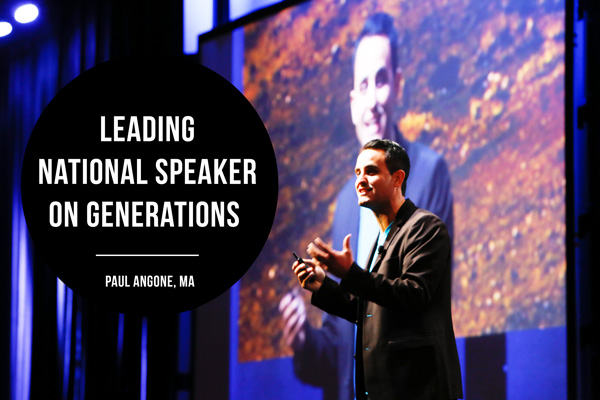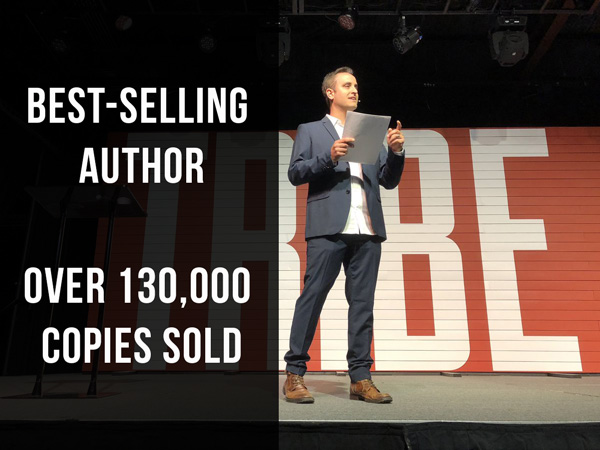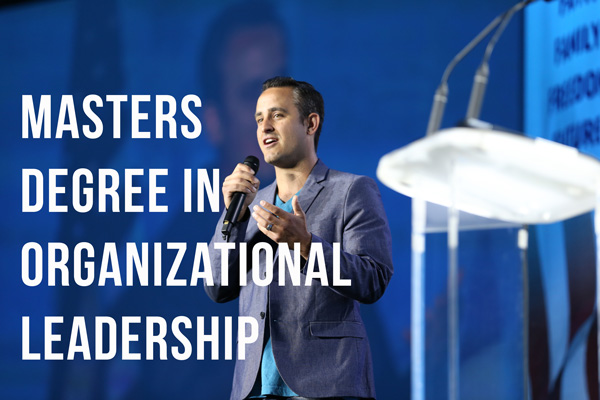 How can Paul Angone and his team help you? Let's talk...